"It is hard to beat a person who never gives up" – Babe Ruth
During this summer we have witnessed great moments of success and failure from Dutch athletes. Whereby the European Championships football ended in disaster, only a month later Dutch athletes like Safin Hassan and Niek Kimmann were rewarded a gold Olympic medal for their outstanding performances.
Since this happened only recently, this is a great moment to reflect on the differences between failure and success. 
Think back at what happened during the 3 following examples:
1) During the football match NL – Czech Rep. Dutch defender Mathijs de Ligt, fails, errors, and handballs the ball resulting in a red card and a mental earthquake from which the team never recovered during that match.
2) During the 1500m series athletic in Tokyo, Sifan Hassan fell, recovered, and conquered. After that she successfully won the gold medal on the 5.000- and 10.000-meter distance.
3) Niek Kimmann crashed at a Japanese official during the series BMX injuring his knee severely. Niek managed to overcome and won his gold medal with his injured knee.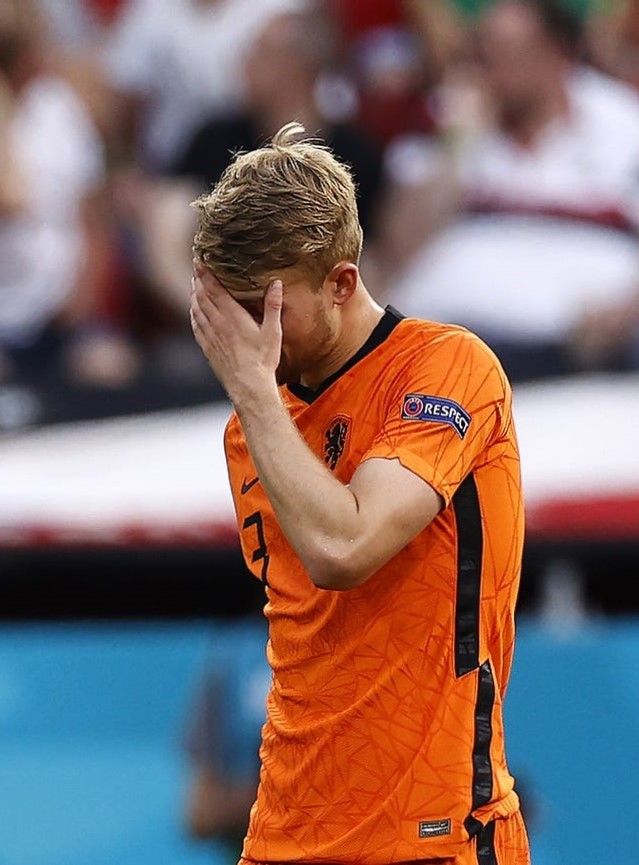 These 3 examples clearly highlight the distinguishing element that stands between success and failure after a setback: 
At SalesStep we strongly believe in the parallels between Sales and Sports. That is why we measure and record salespeople's Mental Fitness. Realize that Sales is a profession with a failure rate of >85%.
Given this, salespeople must cope with a huge amount of disappointment, rejection and delay each day. That is why for them, as with Sifan and Niek, having a strong mental fitness means the difference between failure and success.
Last September we published the results of an earlier research study to the impact of Covid-19 on the Mental Fitness of Salespeople.  At that time, 3 months in the crisis, we found a surprising increase of 3,61 % on the average score on Mental Fitness for the SalesStep questionnaire. This significant uplift highlighted the initial response to the crisis of the salespeople population.  https://www.salesstep.com/en/covid19-research-update/
So where are we today, one year later?  
Here is the research update on the mental fitness score of salespeople since that date: 
It seems that, in line Matthijs de Ligt's failure, the population of Salespeople also seem to have more difficulty to overcome rejection (-/- 3,01%) compared to the results of 2019. And this, of course makes, perfect sense since the crisis drags on and recovery from failure could become harder as the crisis lasts longer.
Conclusion:
The longer the crisis lasts, the harder it becomes to have the right Mental Fitness to overcome setbacks and disappointment more effectively.
Reflection:
Customers often ask me for advice what they could do to coach and support their teams more effectively during this period. My advice is simple and still the same as pre-Corona:
If you succeed less than 2 times out of 10, celebrate and share your moments of success intensively! This is now more important than ever.