Recently we were asked by Commercial directors and executives on the impact of COVID-19 on salespeople's Sales Mindset. For leaders and executives, it has proven to be difficult to understand the impact of mandatory "Virtual Selling" without any means of micromanagement.
To answer this question the research team of SalesStep conducted a study to the 4 essential Sales Drives of 475 salespeople (pre-Corona) and 67 (mid-Corona: March 20, 2020, database Northern Europe).
So, let us explain the 4 Sales Drives of SalesStep briefly to you: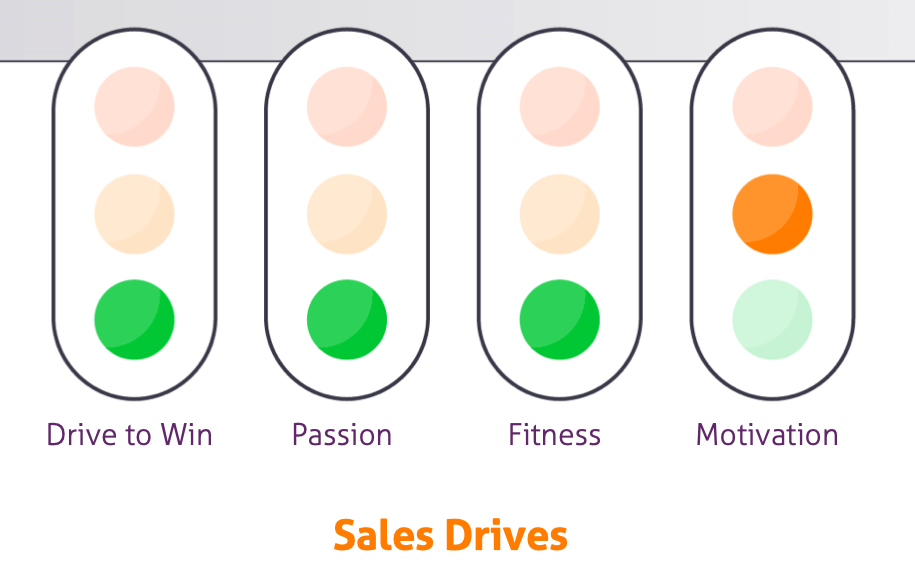 Drive to Win:
We all love a good victory. But some salespeople have a stronger desire and are more driven to win than others. I.e. they love to win and/or they hate to lose.
Passion:
If the eyes are windows into the soul, you can clearly see the desire to succeed in the eyes of any superstar athlete or top salesperson, since what they all have in common is a passion for what they do.
Mental Fitness:
By fitness in sales, we mean: To what extent do you feel you can cope with change, volatility, disappointment, rejection, dishonesty, poor management, etc.
Motivation:
The level of motivation in sales is the amount of effort that you as a salesperson want to spend on sales activities like calling prospects, preparing & giving sales presentations and filling out reports or CRM.
These are the 4 most crucial Sales Mindset attributes of any salesperson, irrespective of your success or seniority level. These 4 always matter most, especially now during COVID-19!
The findings of our research study:
The results of this study provide great insights in what has happened and thus changed in the mindset of our salespeople.
First we see no significant change in the score on the 4 Sales Drives in total (-0,45%) This means the overall Mindset of the salespeople hasn't suffered too much….yet.

Secondly, we do see a significant lower score on Drive to Win. This seems logical since when there are less Wins to celebrate, The Drive to win is expected to be lower -4,19%.

Thirdly: We also see a slight change -1% in Passion. Also, here, this seems obvious since salespeople are less passionate (proud, confident, cheerful) in time of crisis.

Fourth we found an interesting upward trend in +1,04% in Mental Fitness. Coping with rejection and disappointment is more and more adamant, therefore it is good to know the Mental Fitness to deal more effectively with that has grown.

However, what has proven to be most remarkable is the significant finding in the improvement in Motivation. The extend salespeople are motivated has risen with an astonishing 4,17% after the outbreak of COVID-19 pandemic.
This is great news for our leaders and executives cause what this means is that irrespective of rejections, disappointment and uncertainty caused by COVID-19, your sales team is even more motivated to make it work and to book results.
At SalesStep we are curious to understand your view and experience on these 4 Sales Drives. Appreciate if you could share that with us to validate our findings of this research study.